A Unified Production Network
---
Visional's Show Networking system brings together all production disciplines onto one network. The system consists of a super-high bandwidth 10 gigabit wired/wireless master node, with multiple fiber-connected nodes that can be placed anywhere you need them. Each node has dedicated VLANs for Dante (Audio), Art-Net/SACN (Lighting), NDI/SDVoE (Video), and a Global VLAN for general use and internet.
WiFi
Everywhere
---
Kiss the days of paying for multiple costly venue internet connections goodbye. One wired internet connection at the master node can supply high-speed internet across the entire show network, and each node has a built-in load balancing mesh WiFi access point, so you always have internet where you need it, with no client limit.
24/7 Video
Security
---
Each Visional networking system comes with four wide-angle security cameras that record to the network controller and — if you have an internet connection — stream directly to the cloud. The cameras are powered over Ethernet, so you can place them anywhere that needs an extra layer of protection, like backstage or front-of-house. They have motion detection and infrared night vision, so even if the room is dark, your gear is safe and sound.
True
Redundancy
---
Because our system uses aggregated dual-fiber connections between nodes, you get the benefit of true redundancy across all show disciplines. If one 10GbE fiber line gets disconnected or damaged, the system will automatically re-route data down the working line.
Show Networking Products:
---
UniFi XG Show Networking Master Node
UniFi XG Nodes
Luminex Nodes
Single-Mode Tactical Fiber Optic Cabling 100 – 1000ft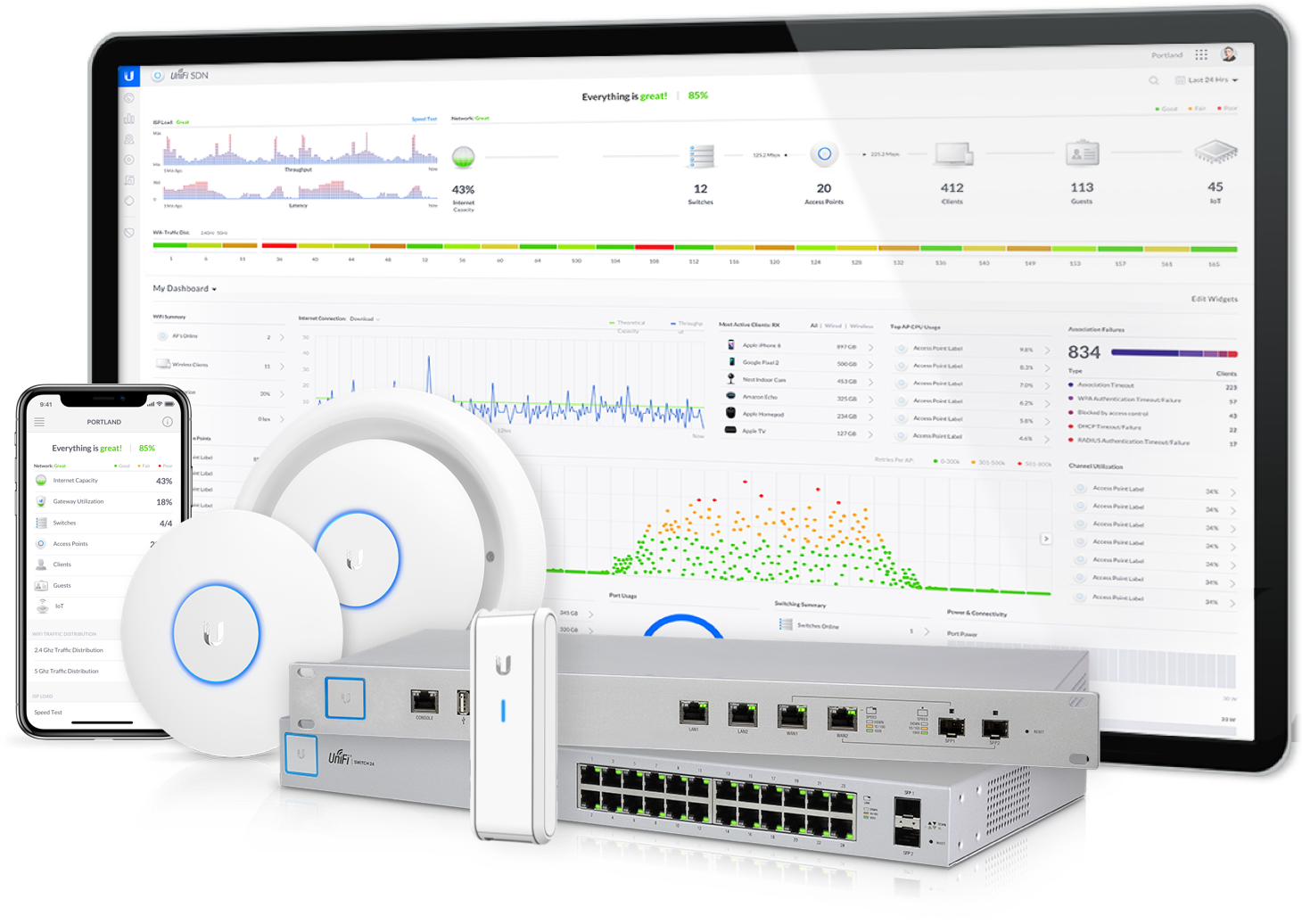 Visional supported Live Event Solutions for the third year in a row on Envestnet 2019 in Austin TX. Holding it all together was the newest addition to our technology lineup, our UniFi Hybrid Show Networking Rack, which uses lightning-fast fiber optic cables to bring the entire production onto one seamless wired & wireless network. From the editors working on graphics to video village, to front-of-house, the whole team had access to internet and file sharing, saving time and energy on those long production days.